Good Day World!
Blackish?
Why would someone pretend to belong to another race?
Specifically, why would a white woman claim to be partially black when she's not? The answer, it seems, is to further her career. This is an odd case, and that's why I'm sharing it with you.
Rachel Dolezal, built a career as an activist in the black community of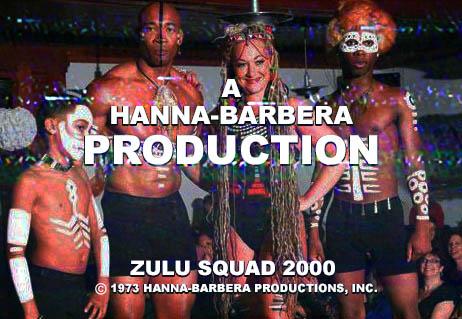 Spokane, Washington. A partly black activist. The only problem with that is both of her parents are white.
Her parents said their daughter is as well, providing local media with a birth certificate and childhood photographs of a blonde, fair-skinned Dolezal.
Interviewed Friday on CNN, Lawrence and Ruthanne Dolezal said they were saddened and hurt by their daughter's behavior.
Dolezal has so far dodged questions seeking clarification about her race and ethnicity. But it's just a matter of time before she has to fess up.
She rose to become the president of the city's branch of the National Association for the Advancement of Colored People (NAACP) and also served as an independent mediator for the city's police force.

The question is, did she obtain her job through fraudulent means? Neither position required that she be black, but the Coeur d'Alene Press said Dolezal identified herself in application forms as part black, part white and part Indian.
The Spokane Spokesman Review reported she told them: "I feel like I owe my executive committee a conversation."
"That question is not as easy as it seems," she said after being contacted at Eastern Washington University, where she is a part-time professor in the Africana Studies Program.
"There's a lot of complexities … and I don't know that everyone would understand that."
And she broke off an interview with a local TV reporter when he asked her point blank: "Are you African American?"
Apparently, at some point in her life, Dolezal decided her race was a liability and broke off contact with her parents. Then she went on to become a "black activist."
What bothers me about this story is that this woman based her career upon a lie.
Reports covering the question of Dolezal's identity went viral Thursday, after the City of Spokane announced that it was investigating whether she had lied in identifying herself as African-American on her application to serve on the city's police oversight commission, according to the ABC affiliate.
Time for me to walk on down the road..