Good Day World!
Wonder Woman is getting another do-over.
Remember when she looked like the illustration on the right? (1941 DC Comics). Over the decades there's been various modifications to her costume.
DC's super heroine will be starring in the upcoming film "Batman v Superman: Dawn of Justice."
Wonder Woman will be portrayed by the talented actress Gal Gadot. Her costume (photo left) is a far cry from the original one. It's certainly isn't as colorful, but that's because she's more of a bad-ass than ever!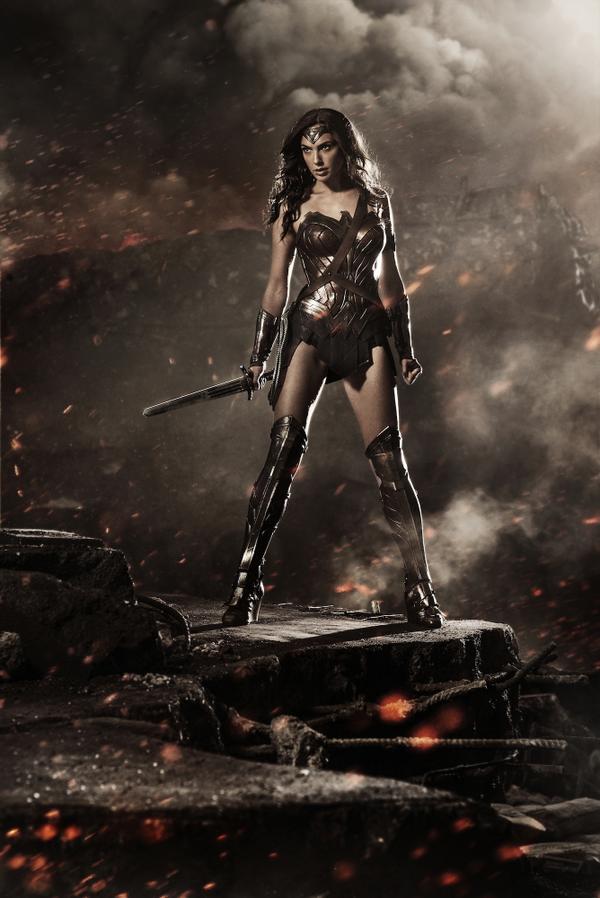 Wonder Woman was created by the American psychologist and writer William Moulton Marston.
The character first appeared in All Star Comics #8 in December 1941, and first cover-dated on Sensation Comics #1, January 1942.
She's been a hit ever since.
The character is a warriorprincess of the Amazons (based on the Amazons of Greek mythology) and is known in her homeland as Princess Diana of Themyscira.
She possesses an arsenal of weapons, including the Lasso of Truth, a pair of indestructible bracelets, a tiara which serves as a projectile, and, in some stories, an invisible airplane.
Remember the 1975–1979 Wonder Woman TV series starring Lynda Carter? There was also two animated series, the Super Friends and Justice League. Since Carter's television series, studios struggled to introduce a new live-action Wonder Woman to audiences.
I think they found a winner in Israeli actress Gal Godot. The film is slated to come out in 2016, so we'll have to wait for awhile to judge just how cool her costume is, and how effectively she portrays DC's most famous heroine.
Time for me to walk on down the road…