Good morning! Pull up a seat and have a cup of Java with me as I take a look at some of the news of the day:
How about exploding watermelons for a bizarre opener? Apparently the Chinese farmers used a growth hormone at the wrong time in the growth cycle and the result was…exploding watermelons! Actually that sounds like a good name for a rock group; The Exploding Watermelons. Think about it. They could play on the same billing as the Smashing Pumpkins!
It's true confession time this morning for former California Gov. Arnold Schwarzenegger who admits to having fathered a child with a member of his household staff, a revelation that apparently prompted wife Maria Shriver to leave the couple's home before they announced their separation last week. So now you know the rest of the story why they are getting divorced.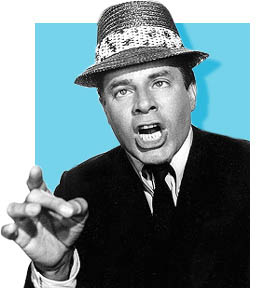 After 45 years promoting treatment and a cure for children he calls "my kids," comedian Jerry Lewis announced Monday he is retiring as host of the Labor Day Muscular Dystrophy Association telethon that has become synonymous with his name.
Lewis, 85, issued a statement through the association calling it "time for an all new Telethon era."
Lewis, a Las Vegas resident, has in recent years battled a debilitating back condition, heart issues and the crippling lung disease pulmonary fibrosis. He said he'll continue serving as national Muscular Dystrophy Association chairman, as he's done since the early 1950s.
In keeping with the bizarre this morning we have this story; Three get jail in president corpse snatch  A court in Cyprus jailed three men for up to 20 months Monday for snatching the remains of late Cypriot President Tassos Papadopoulos from his grave. Why did they do it? One of the defendants had asked his brother to dig up the remains, hoping he could negotiate his own release from prison where he is serving two life sentences for murder!
That's all for now. Thanks for stopping by. Time for me to head on down the road…