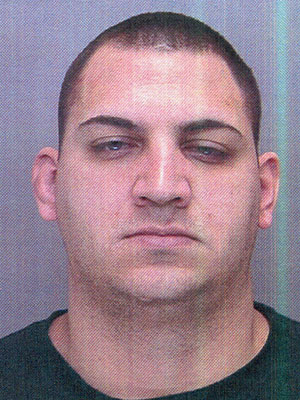 A South Philadelphia man enraged because a father and son were talking during a Christmas showing of The Curious Case of Benjamin Button took care of the situation when he pulled a .380-caliber gun and shot the father, police said.
James Joseph Cialella Jr., 29 (right), is charged with attempted murder, aggravated assault, and weapons violations for allegedly shooting a guy who talked through a movie!
Talk about an attitude. This guy just sat back down to watch the movie after shooting the dad. I have a feeling this guy has a lot of bad days and should be locked up somewhere safely. At the moment he is locked up and being charged for his actions.
It's getting so that you have to be careful anywhere you go, because people with guns are everywhere. There's good gun owners, and there's bad one's, like this clown who was packing in a movie house.